Early Fall, Philadelphia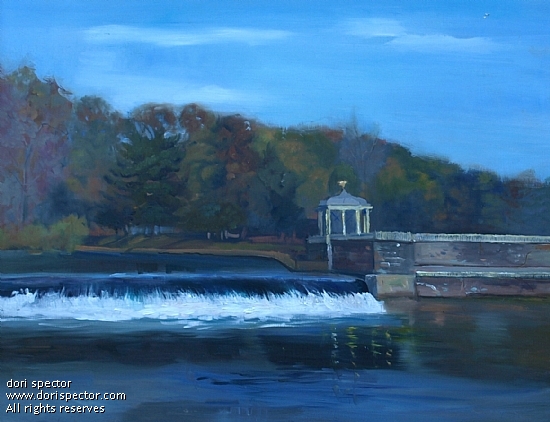 What a relief Fall is, cooler temperatures, lots of color to paint. I am offering greeting cards for Rosh Hashana with the image of my etching, "Blowing Shofar." Please contact me for details and more images available. Check out my latest "Hat Day at Devon 2014". Beautiful women in beautiful hats that are handmade and created by talented designers. I also have a small collection of Devon Horse Show paintings at Mala Gallery in Kennett Square. Take a look at my new "Dog Etching catagory. I won the WRTI poster contest. It is an etching that kept me intrigued!! Look at my blog page. If you have a gala, benefit or organization that has a silent auction, consider my artwork as an auction item. I will be happy to work with you.
Let me know what you think about my website!
Shoot me an e-mail with comments or suggestions.
Spring and Summer brides, I am currently accepting commissions to paint your bridal bouquet.
My website features scenes of Ardrossan Farm and local Radnor Township in Spring, Summer Winter and Fall. Plus beach paintings of the Jersey Shore, luscious still lifes, beautiful roses, hydrangea, peonies, and more!
Look at Sara Anthology, a collection of paintings documenting the growth of my daughter from before birth, to age 20.